November 15, 2012
Sukrit organises Eco-Friendly Bandi Chor Diwas — 
Green Diwali, Spirited Spiritual Diwali Rehraas Sahib – bursting of balloons, riddles , games, laughter and fun — Kirtan and Kavi darbar by youngsters.
Sukrit Trust celebrated Bandi Chor Diwas in a novel way. After Rehraas, all the members gathered at its office and gave balloons to children to inflate and then burst. It made such a huge noise followed by a hearty laughter that too without any pollution or fire risk and within audible limits.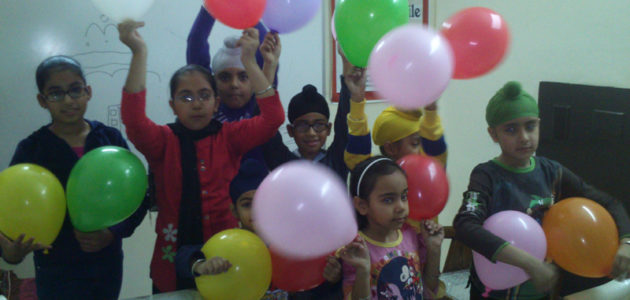 Rupture balloons, it gives the same thrill as crackers, said Dr Mandeep Kaur, State Coordinator, Sukrit Trust.